Suddenly veggie - how Bibi turned from meat to vegetable eater
发布时间:2020-10-09 09:41:36 | 浏览量:

1
Feeding a dog without meat? Seriously? That should work ??? Yes it works! Bibi and Jala have switched to a vegetarian dog diet with VeggieDog. In this article, they report on their journey from a carnivorous to an almost vegan dog.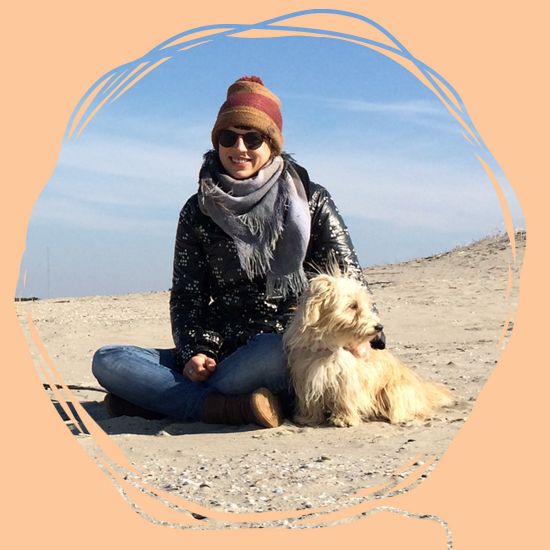 Jala With Bibi
Mum loves: Bibi, friends & family, nature & gardening, saving food & plants, french fries, pizza & ice cream, my Bulli.
The fur nose loves: giving friends lots of kisses, cuddling, stand up paddling, carrots, balli, daisies, sleeping.
That's why they love green pet food: Bibi tastes great & Mum is happy about feeding without animal suffering and environmental pollution.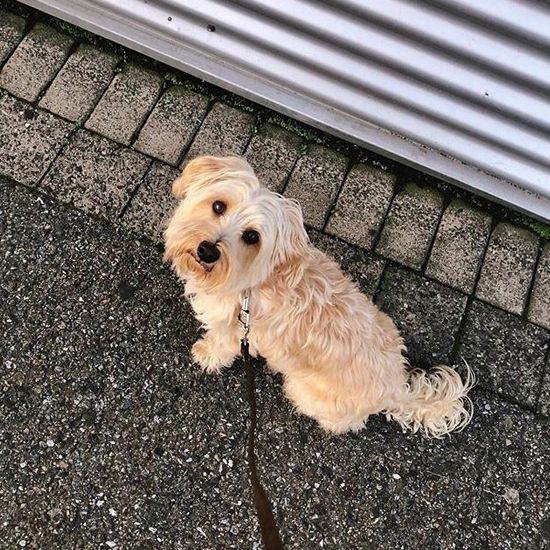 It made me feel worse year after year. And not just me. Bibi also lost noticeable energy and ate her organic food more and more listlessly, even if I tried again and again to make it palatable to her. When she stopped eating one variety, I switched to another. Maybe a little bit of oil on the food for the lady? A little carrot soup? A little zucchini mixed in? NO THANKS! Bibi showed me more and more that she didn't like the organic dry meat on offer.
And not only their reluctance to eat the food, but also the health aspects were decisive for me to look for an alternative. If meat of such inferior quality is being hyped upon people (keyword: "rotten meat"), then I really don't want to know what's in normal dog food.
For environmental reasons, too, my guilty conscience grew when I fed Bibi dead animals. The "organic" addition didn't really help to calm my conscience. It is now common knowledge that factory farming has a huge share in CO2 production and therefore in climate change.
The final push to switch was that I discovered Green Petfood products in more and more stores and finally on Instagram. Sensibly composed, 99.99% vegan food with all the necessary nutrients, developed according to international nutrient standards - and then also affordable? Please, please - bring it on. That was exactly what I had been looking for for a long time.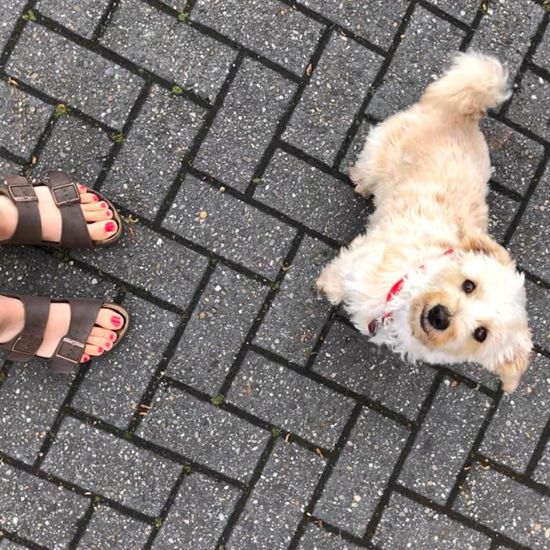 Bibi has been changed since she switched to VeggieDog
So the conversion started. With the super great care of Yvonne from Green Petfood, I switched Bibi to VeggieDog within 2 weeks. I first mixed a small amount with Bibi's food and increased the amount more and more until after 2 weeks there was only VeggieDog in the bowl. And she eats it - to my great astonishment - rather than her previous meat-containing food.
That shouldn't sound like an exaggerated fairytale advertisement, but Bibi has really changed since I started feeding her meat-free. I am totally surprised myself. I didn't expect such a result. In the last 2 years she had less and less energy, came across limp, didn't really enjoy playing anymore and when going for a walk she just trotted after me. At home she only "chilled". Before that, she often brought me toys, challenged me to little fights or even kept busy herself. When it all noticeably subsided, I thought: Oh, she's no longer a young dog. But somehow it felt strange to me. And what can I say: Since I changed her food, she has a lot more energy. The little whirlwind is back! :)
What I also noticed extremely: Bibi suddenly waits for her food and eats it immediately. She NEVER did that before. She was always extremely "fimschy", sniffed it briefly, then left. About an hour later she listlessly chewed a few chunks in, but she was never a good eater. This probably explains the loss of energy over the years. Fortunately, that has also changed completely!
Another thing that struck me positively in connection with the changeover: Bibi now also eats her food out. Before that, when we were out, she sometimes didn't eat properly for days, which was a major stress factor for me. Fortunately, that is now unnecessary.
Now, about half a year after the changeover, I'm still super satisfied. And Bibi too, apparently. At the walk she simply produces the perfect little piles, after the walk she waits greedily for her portion of VeggieDog and still eats it very well. Their fur shines like a vegetarian bacon rind and is wonderfully soft. She has become much more active.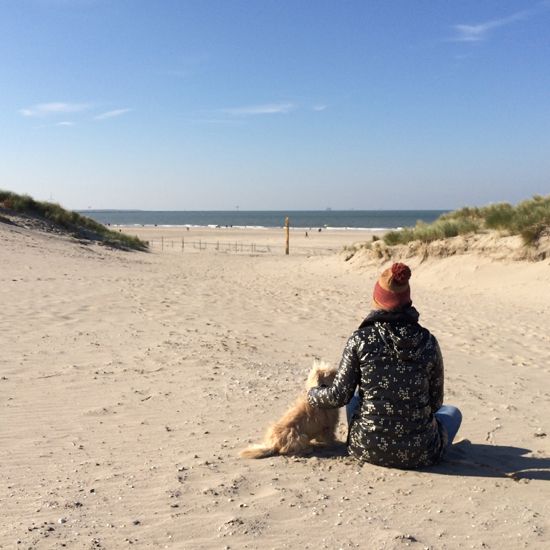 Don't be afraid of headwinds
I also reported about the change on my Instagram account @jalago_ and was really surprised by the consistently positive feedback and the interest of my followers. By the way, my great role model when switching to meatless dog food was Madeleine Alizadeh from @dariadaria. Unfortunately she had to endure some shit storms because she feeds her dog vegan. Although her mala looks really jolly. That's why I expected more headwinds on the subject. However, it did not materialize and I was very happy that after a few days, followers wrote to me that they had taken "influenzen" from me, switched to VeggieDog and their dogs accepted it very well.
I hope that more and more people and dogs will find out about the great advantages of VeggieDog. I am sure that VeggieDog will make an enormous contribution to a paradigm shift in dog nutrition. Thank you, dear Green Petfood team, for making the world a more peaceful place through you.